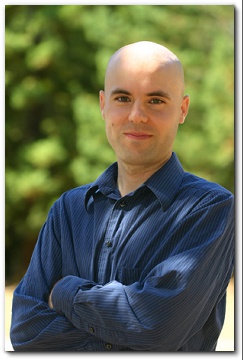 Edward Lee was born and raised in Sonoma County. His younger years were spent living at Sonoma Mountain Zen Center while his parents studied Buddhist meditation.

He attended University of California, San Diego to study Biology with the intention of going into medicine.

During college, Edward had his own struggle for health when he tested positive on a pre-employment tuberculosis test and was advised to undergo at least six months of the antibiotic INH (Isoniazid), which resulted in numerous health problems. (Many people will test positive for TB without actually having an active infection).

Biography

Upon research, Edward discovered the true dangers of INH and he knew something had to change if he was ever going to really recover from the effects of the drug.

At that time, a family friend was interning at the Pacific College of Oriental Medicine in San Diego and suggested acupuncture to Edward. After a few treatments, he felt so much better that he decided to look into Chinese Medicine as a career. He enrolled in Pacific College of Oriental Medicine and four years later graduated with a Masters of Traditional Oriental Medicine. In 1999, Edward passed the California State Board and subsequently opened his practice in Santa Rosa.

In the first few years of practice, he noticed that there was something unique about each patient, something that made each person different but also kept them from reaching their fullest potential. His patients felt like the treatments were working, but Edward felt like there was something missing. At that time, the same old family friend who had first sparked his interest in acupuncture told him about Five Element Acupuncture. After just fifteen minutes into the conversation Edward knew this was exactly what he had been seeking to bring that depth he felt was missing from his treatments.

So, Edward found the local Five Element Acupuncture Training program. This course was taught by Khosrow Khalighi, who had studied under the founder of westernized Five Element Acupuncture, Professor J. R.
Worsley, at the Worsley Institute of Classical Acupuncture in the UK. After two years, Edward completed his Five Element training.

Today, Edward continues to study under Khosrow Khalighi and is now assisting Khosrow in teaching that very two-year program he once took.

©2012 Edward Lee, L.Ac Five Element Acupuncture

Edward Lee, L.Ac

Five Element Acupuncture